The very existence of Liverpool One itself involved the privatisation of a large swathe of previously public land and we are not questioning that it has been beneficial to the city in many ways – it has transformed the city centre and our fortunes with it. But it is still nonetheless a loss of publicly owned space in our city and post-Covid needs some serious reassessment. There have been other places too that haven't had the same impact on the commerce of the city but the loss of those public spaces has indeed contributed to private profits for some developers.
About half of Chavasse Park is now given over to a private company for the benefit of paying customers and that is a loss for all of us who have enjoyed not only using that space ourselves on warm sunny days but also watching others who did. (See image above).
This city, like many others no doubt, is allowing more private companies to take over land and spaces that belonged to all of us. Do you remember the dancing trees? That corner of open green space near to the Anglican Cathedral in the Baltic Triangle is now making a significant profit for Legacie Developments with their Parliament Square project. Watch this beautiful news report below showing what that space used to be like before the Mayor and Planning Committee decided to sell it off to a developer.
BEFORE:
AFTER:
There is a phrase used to describe this process and it is 'urban inclusivity' it means that spaces in our urban areas are becoming exclusive and being used only for the few and not the many. Some spaces are going straight into private hands clearly to add to their profit line.
Does anyone remember Tunnage Square in the Ropewalks? It used to be a thoroughfare linking Duke Street with Wolstenholme Square and the vibrant night-life that used to exist there. It became at one point the site of an interesting art installation in 2006 and was also sadly the site of a tragic murder in 2008. Tunnage Square was proudly described as a "new pedestrian route and square extending the links across the area to the new developments in Duke Street" by the Liverpool Ropewalks Partnership funded with money from the European Community. The tunnel even housed a public artwork for the 2006 Biennial (https://www.biennial.com/events/sobre-el-dolor-on-sorrow) as mentioned.
Again, a public space is commodified by a private company with the Council being complicit in overlooking public interest.
BEFORE: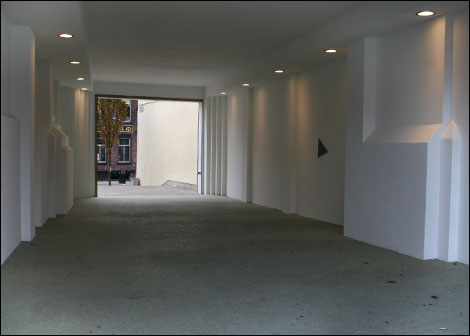 AFTER:
Over the last years a commodification of public and open spaces for the benefit of private companies has started to creep in and as a result of the pandemic it has become more and more acceptable to make use of what appears to be "dead" or "unused" space. An example might be another passageway in the Ropewalks from Seel Street through to Fleet Street alongside what used to be Walkabout and is now Einstein Beer Haus and gave access to a beautiful secret garden that although it was private and belonged to the bar called Grove it was accessible to everyone. Here below is the closed-off passageway at both ends:
SEEL STREET END:
FLEET STREET END:
SECRET GARDEN FORMERLY THE GROVE:
"While this little square was used by a bar for outdoor seating, it was accessible to anyone and the alley to the side was a short cut between Fleet St & Seel St. The landscaping with tree and boulders were probably commissioned by the council. Where a micro pocket park once provided a small space for respite in a densely built area, the cars of the bar owners parked there for a while and now access is only possible for paying customers. The granite boulders were binned in a skip earlier this year. This space is not accessible to the public anymore" said local Ropewalks resident Diana Heredia.
Residents around Roscoe Gardens are now engaged in a struggle to keep the small green space they have in their area from being taken over by a local bar with Council approval. The brown spaces are where tents were erected during lockdown for use of bar customers.
ROSCOE GARDENS:
In reality, it seems that elements in the council and amongst some developers consider that certain spaces that are little used or only appear to be temporarily accessed are ripe for development or can be used for commercial purposes. If we walk small alleyways that are afterwards empty, does it mean we don't need them? If we sit on a park bench and leave it vacant, does it mean it is useless, because its use is only temporary? Does a city need breathing spaces, gaps and pockets between buildings or should we fill every inch of space until there is nothing left?
Of course one of the worst examples in recent years was the bulldozing and selling off of Bixteth Gardens behind the former Exchange Station which was an oasis of open public green space and is now being developed in a £200m development which is said will contain grassed areas and trees to replace those lost.
BEFORE:
AFTER:
Some residents are now asking themselves that if they do not wish to consume do they have a right to inhabit the city? Since 1968 there has been a growing movement of people asking the question do citizens have a Right to the City? This is a fascinating and important area of study and action and you can read an excellent report by the Urban Synergies Group entitled Perspective Statement: Right to the City. Since the first World Social Forum held in 2001 in Porto Alegre, Brazil activists have been drawing ideas from the World Charter on the Right to the City which was published in 2004. In 2017 the UN published a ground-breaking study the Habitat III Policy Paper called The Right to the City and Cities for All. In this context it is worth referencing the UN Sustainable Development Goal 11 Make Cities Inclusive, Safe, Resilient and Sustainable. 
Please feel free to add to this article by contacting us on social media.