A meeting was recently held between Engage, Merseyside Civic Society, a resident of Beetham Plaza and Dr Richard Moore – who has done an immense amount of crucial work in getting the fountain Grade II listed. At the time of the meeting the fountain was switched off which everyone regretted. Efforts are currently being made to get the bucket fountain working again.
Everyone talked through some of the challenges being faced in the process of restoring the fountain and each one was committed to continuing with the project and seeing it through to a complete refurbishment of this great Liverpool asset. There is a lot of work to be done before we can submit an application to the Heritage Lottery Fund which is our intention. And part of that is the questionnaire that we published at the end of January and the results of it are as follows: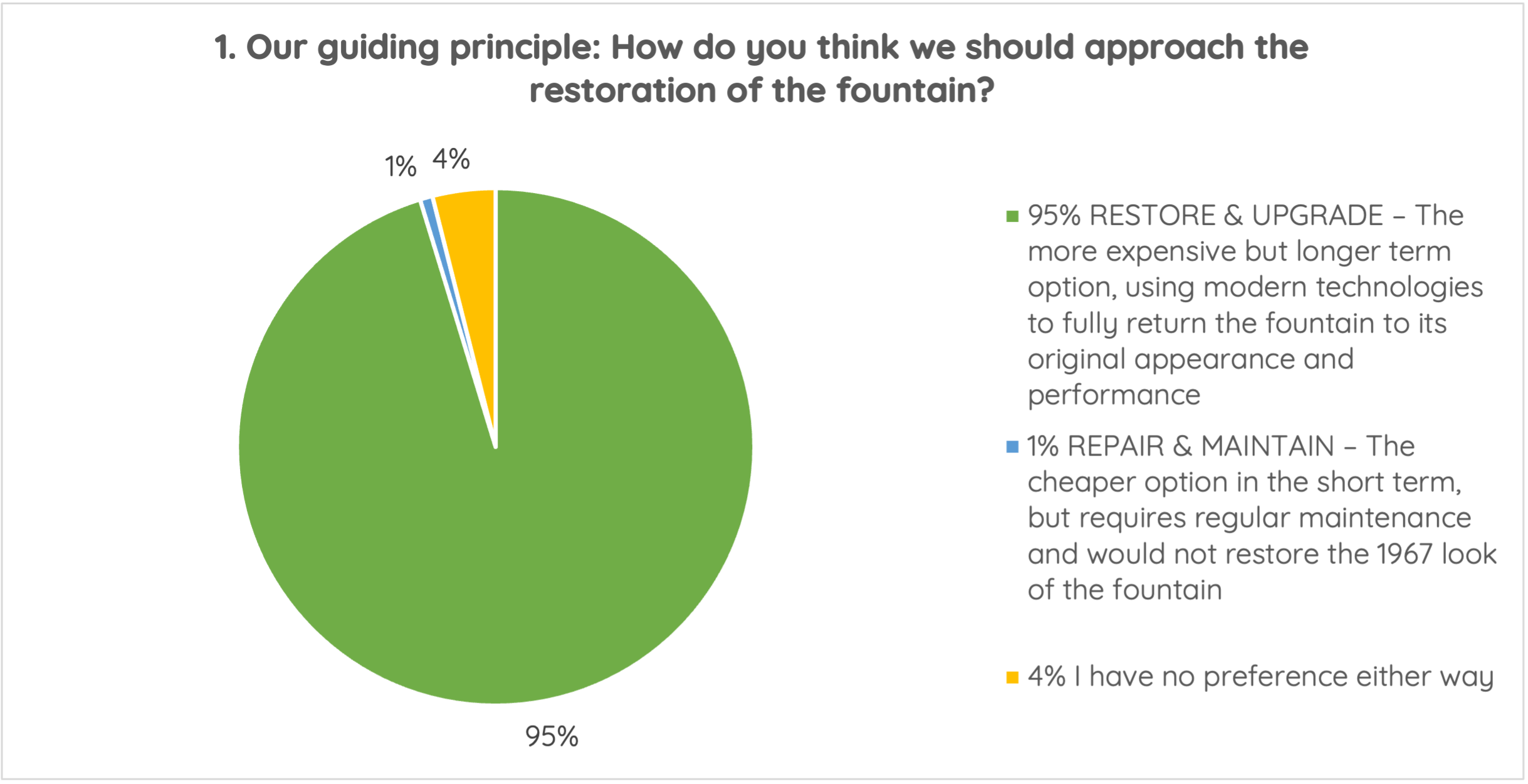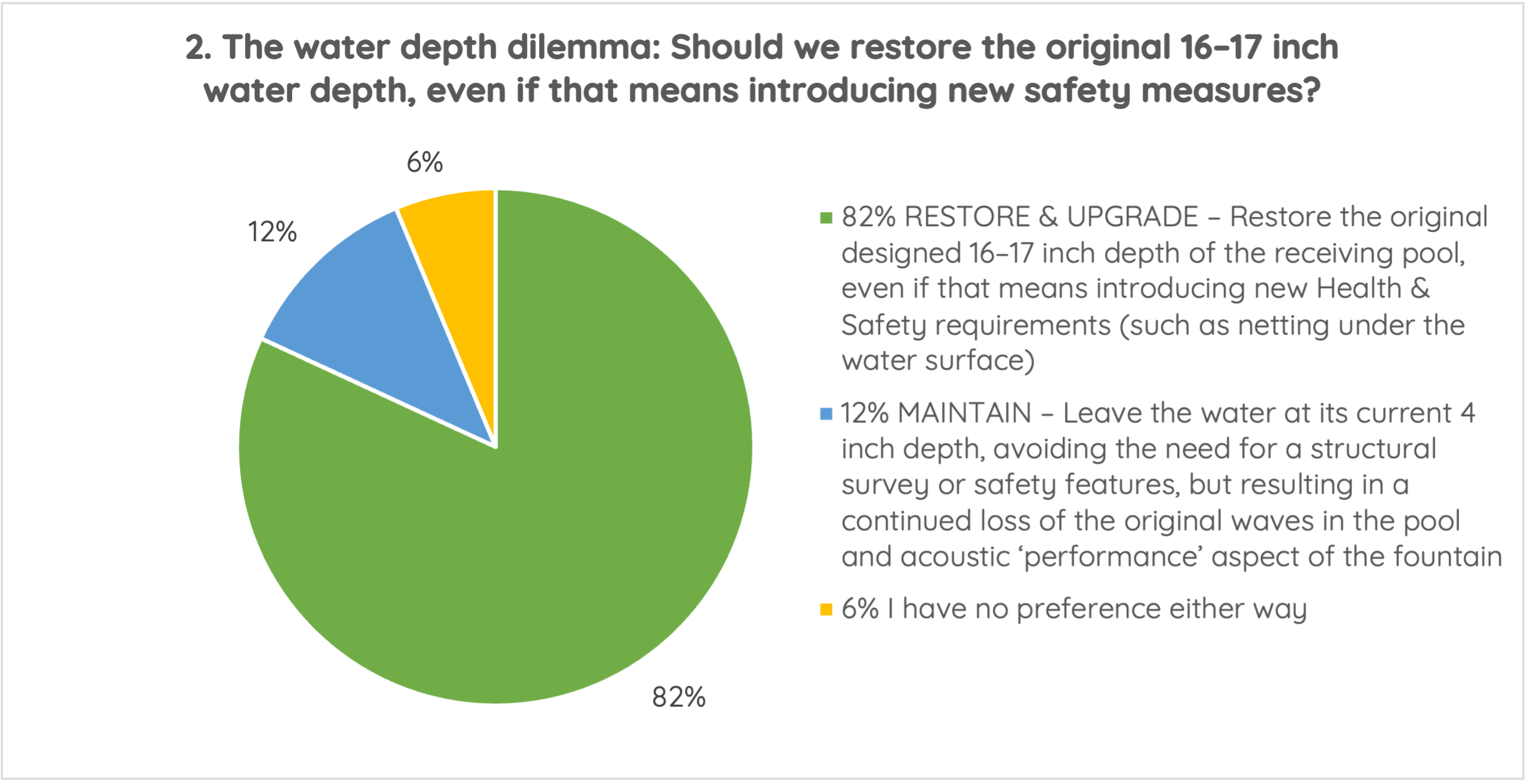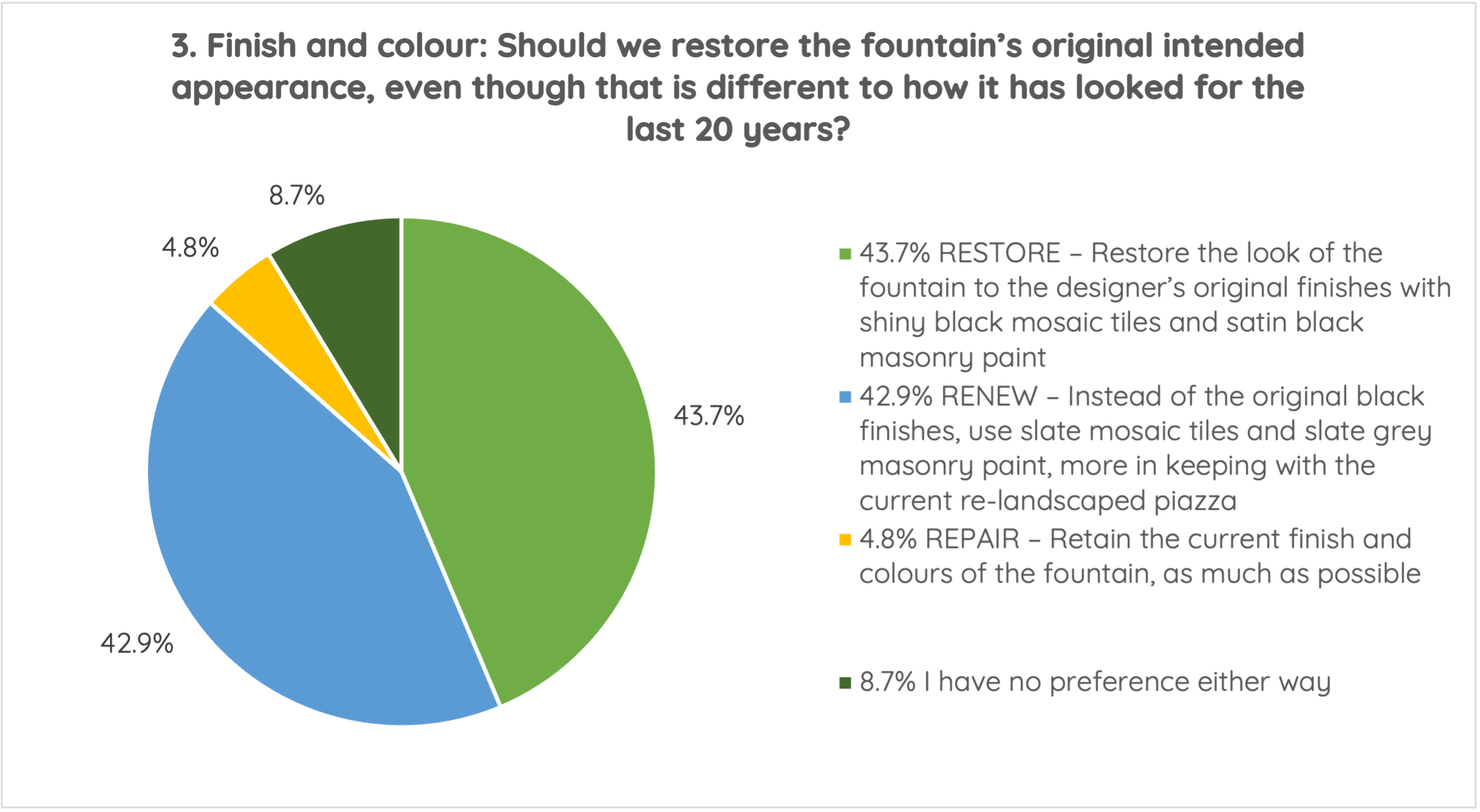 There were some amazing comments left by those who answered the questionnaire and we will try to add these in the days ahead. Thank you for your patience!