With aspects of the Churchill Way flyover removal now mired in the controversy caused by the arrest of the former elected Mayor of Liverpool alongside the Head of Highways and Director of Regeneration it seems that there is a failure to see that the contract for removal of the entire structure has been fully carried out and completed so that this section of the city centre should be restored to a location of which all residents can feel that the job was well done and the land is now ready for whatever comes next.
IMAGE ONE: HUNTER STREET
This is the largest section of the Churchill flyover which has been left in place since the central elevated reinforced concrete sections were removed in 2019. This section is 103m in length x 24m wide and the height of the end section is approx 7m. Let's not forget that this is in the UNESCO WHS at present.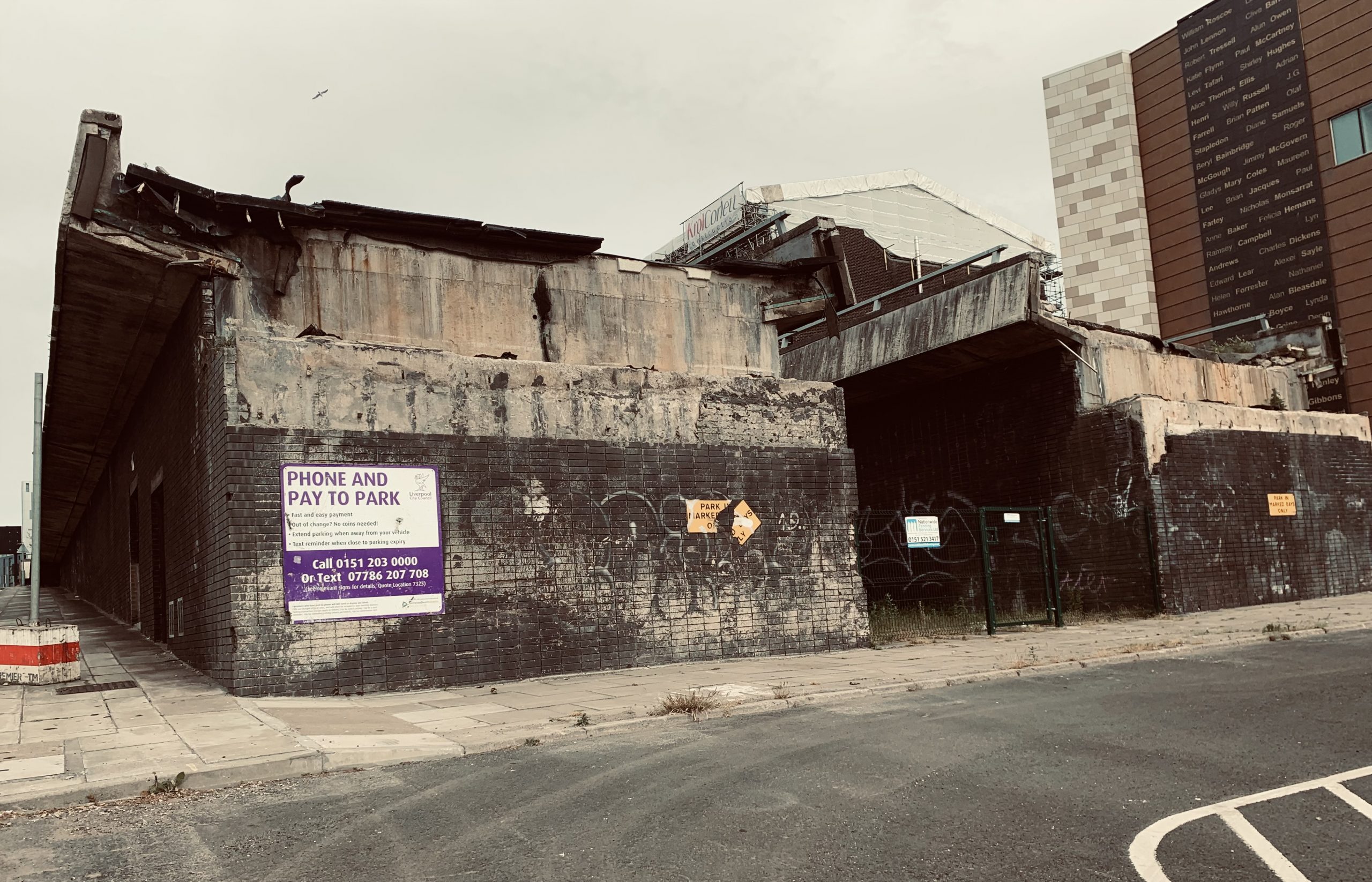 IMAGE TWO: GREAT CROSSHALL STREET (i)
This large section is located in Great Crosshall St. Its length is 75m x 10m wide. Local residents have started using the top tarmac road surface as a temporary car park.
IMAGE TWO: GREAT CROSSHALL STREET (ii)
IMAGE THREE: DALE STREET
As the flyover terminated in Dale St there was hardly any of the concrete structure here as it was on a natural downward slope to level up with Dale St. Why has the contractor not been required to tidy up what surely is a relatively simple task?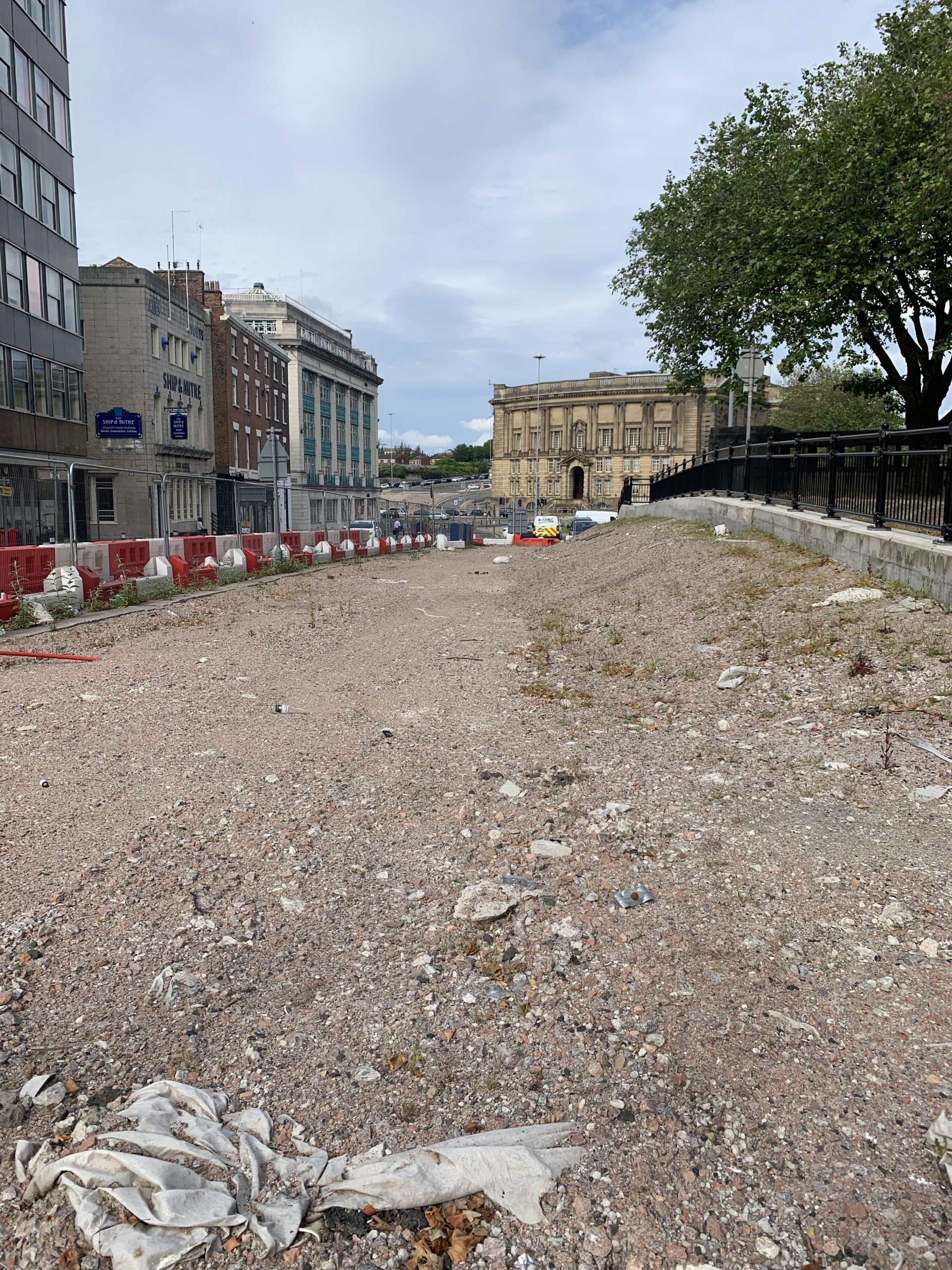 Engage on behalf of residents of the city centre are asking the City Council why this is being left as such an eyesore and people have asked us what is going on, how come the work seems to have been left unfinished and why is the Regeneration Department and Highways not insisting that the entire flyover is removed and the land left in a state that is acceptable for a city centre location in a UNESCO World Heritage Site? Should we expect that this part of the city centre remains a building site in perpetuity?
We will add to this article as more information and clarification is made available to us.