When: Mon 25th Sep - 18.00
Where: Liverpool Marina Bar & Grill, Coburg Wharf
Residents along South Ferry Quay have long complained about problems they face with certain road users and it has become quite clear to those who are energised with these issues that it isn't an easy nut to crack. Engage has managed to bring together some of the major players involved in any potential solution.
A PUBLIC MEETING has been arranged for Monday 25th September at 6.00pm at the Yacht Club at Liverpool Marina. Everyone who lives on South Ferry Island is most welcome to come to the meeting.
Invitees include:
Liverpool City Council Highways
Police and Crime Commissioner
Liverpool Waterfront South Councillor
Canal & River Trust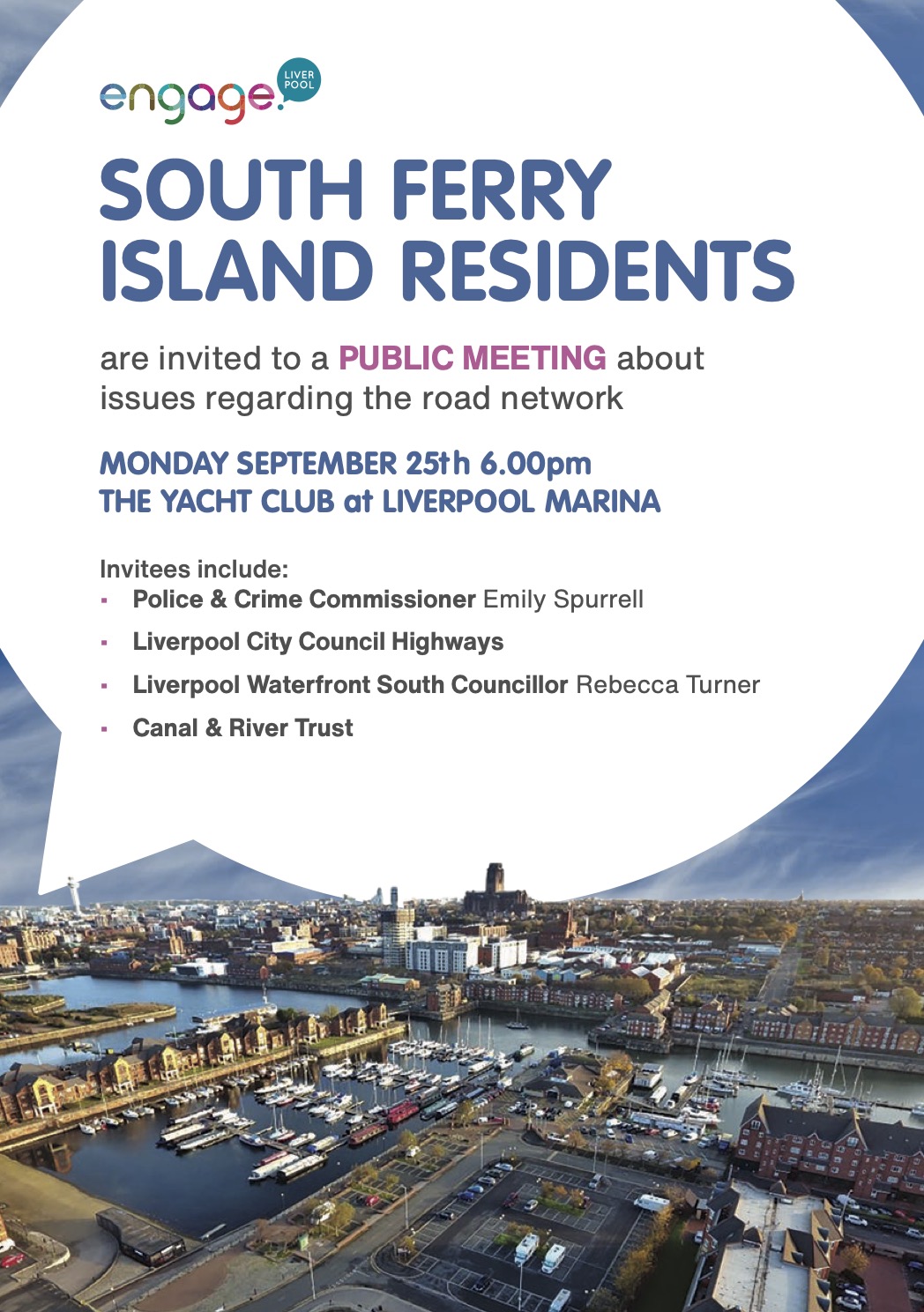 Please feel free to download and share this PDF flyer which is being distributed to every local apartment in the area.
Engage reported on this in May 2022 HERE