Residents will be devastated to learn the news today that following an appeal which started in May this year and was heard by Roger Catchpole, the decision was made to grant planning permission in West Waterloo Dock overturning the recommendation to the Inspector by Liverpool City Council to reject the planning application submitted by Romal Capital.
Residents mounted a huge and successful campaign to get the City Council to refuse the planning application which would involve the partial infilling of West Waterloo Dock which the Planning Committee unanimously did. The final hurdle was always going to be an appeal to a Planning Inspector appointed by the Secretary of State if the developer submitted an appeal which they did immediately.
Unsurprisingly Peel L&P's Liverpool Waters Director of Development Chris Capes  spoke positively about the decision for the Romal Capital development to be given the go-ahead. And a Liverpool City Council spokesperson said they would be working positively with the developer to make sure the proposals were delivered to the highest possible standards. When we published this item of news we hadn't seen any comments from the Save Waterloo Dock Campaign.
A full account of the decision can  be read below:
The Echo: Hundreds of flats to be built on waterfront after appeal 12.07.22
Liverpolitan: Liverpool Waters: Peel's recipe for anytown anywhere  by Jon Egan
The plan below is of the area that has now been given planning permission: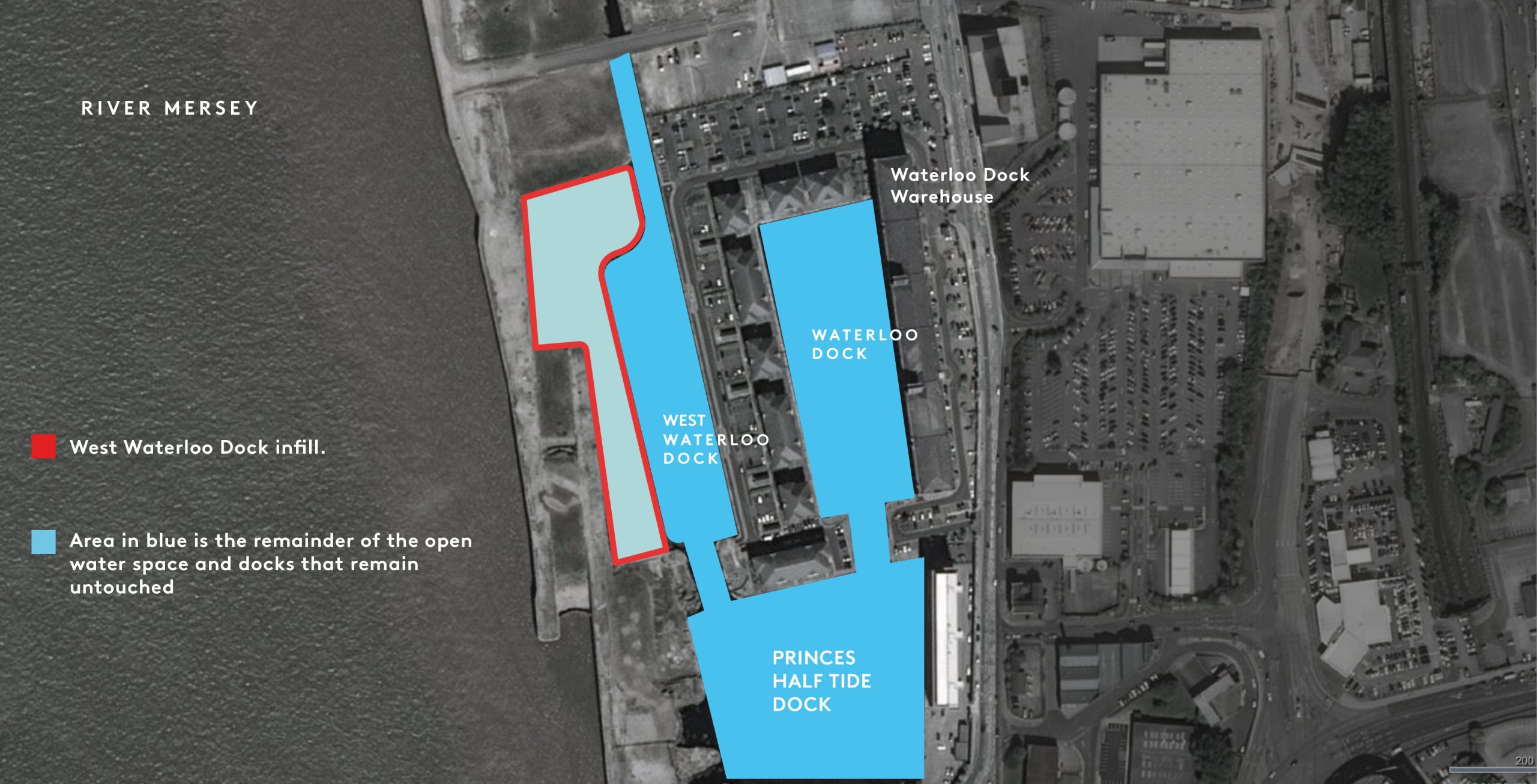 Image courtesy of Romal Capital